How to Create a Sliced Text Effect in Affinity Designer
January 28, 2020
How to Create a Glitch Effect in Affinity Photo
February 11, 2020
Why do you need a logo? Logos help businesses tell their company's story. For example, the Starbucks logo comes from Greek Methodology. It depicts an image of a siren (which lures sailors to the sound of their singing). Likewise, Starbucks wanted to attract coffee lovers to their coffee. So, they used the siren with two tails to symbolize this. By creating an effective logo, businesses build trust and create an emotional connection with their customers.
In addition, businesses with effective logos establish brand identity. Brand identity is what makes your company different from other brands: logo, colors, typography, design, etc. It's everything you visually see. How can a business create an effective logo that will do these things? Continue reading to get some tips on creating an effective logo.
Things to Consider When Creating an Effective Logo
Colors
Choose complementary colors or analogous colors. Complimentary colors are colors that are opposite each other on the color wheel. In contrast, analogous colors are close to each other in proximity to the color wheel. For example, blue and yellow are complementary colors. Red and yellow are analogous colors.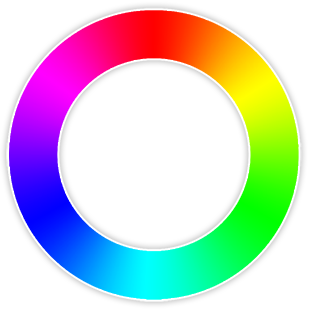 Your logo should have as few colors as possible, max of 3 colors. Having too many colors in a logo can overshadow the design and clash with the object the logo is placed on. There are exceptions to this. Companies such as Google have four colors in their logo.
Make sure that your logo colors blend well together. The logo you use for your company will be placed on different items such as printed materials (letterheads) and online (your website and social media).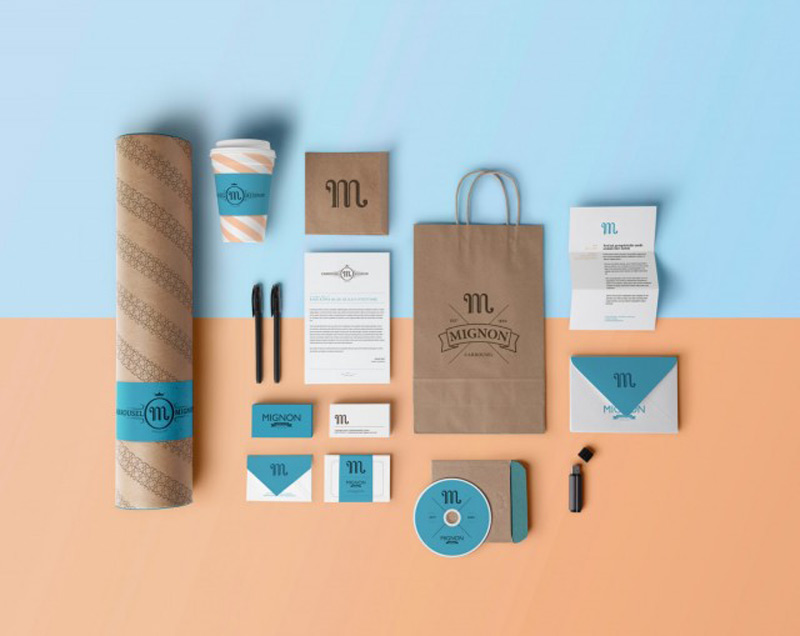 Learn about color psychology. Colors trigger different emotions in people. When choosing the colors to use for your logo, you need to know what type of emotions you want your target market to have when they think about your company. For instance, blue is associated with trust, peace, and dependability. Yellow is associated with joy and creativity.
Make sure that your logo looks good in black and white (monochrome). In fact, it's sometimes better to start your logo in black and white before choosing your final logo colors. A monochrome version of your logo is good to have if you are scanning/faxing a document with your logo on it. Some scanning/fax machines do not support color. Plus, you'll reduce the chances of your document coming out faded.
Typography
If you decide to use a text-based logo, make sure the font you choose is scalable. The logo should be readable at large sizes (like a billboard) and small sizes (like a business card) without losing its form when scaled.
As with the colors, make sure you use a minimum number of typefaces in your logo (2 typefaces max). A typeface (such as Helvetica or Arial) is a name given to a family of related fonts. On the other hand, font (Helvetic regular, bold, italicized, etc.) refers to the size, width, or style of a typeface.
In addition, use contrasting typefaces. For example, pair a serif typeface with a sans serif typeface.
Make sure your typefaces compliment each other. Just like colors evoke different emotions, typefaces evoke different emotions too.
When using more than one typeface, make sure they have different weights. This will help to distinguish one typeface from another.
Images
If you use a symbol or an icon for your logo, make sure that it is recognizable at various sizes without losing its form.
For abstract logos, don't make your logo too abstract. Logos that are too abstract lose the importance of what it is supposed to symbolize.
Software
When designing a logo, make sure it is a vector graphic, not a raster image. Vector graphics are scalable and keeps the original look of your design. In contrast, raster images lose their original look and become distorted when scaled.
Use a vector graphic software to design your logo: Adobe Illustrator, Affinity Designer, Corel Draw, etc.
Remember
Some of the most recognizable logos are simple and use a limited number of colors. This is what makes them timeless.